Recreation Park Camps (Campgrounds)
The Defiance County General Health District licenses and inspects all recreational vehicle parks in our jurisdiction. The health district is required by law to inspect each park once per year, but may inspect more frequently throughout the year if necessary. Camps are similar to small communities and often have the same environmental health and safety concerns that communities experience. For example, improper placement of recreational vehicles and incorrect utility connection on those vehicles or inadequate waste facilities may lead to the spread of communicable diseases.
The goal of this program is to reduce or prevent the possibility of communicable disease and ensure that recreational parks and camps are maintained in compliance with applicable laws and rules through inspections, education, and enforcement.
Anyone setting up a temporary campground must fill out a temporary campground plan review packet. Upon completion of the plan review, and completion of the pre-licensing inspection, a temporary campground license will be issued. To being licensing requirements for a Temporary Campground, please fill out the packet for a Temporary Campground Plan Review.
Sanitarians inspect the following Recreation Park Camps in Defiance County; by clicking each Campground, you can access the most recent Inspection Report for each Campground.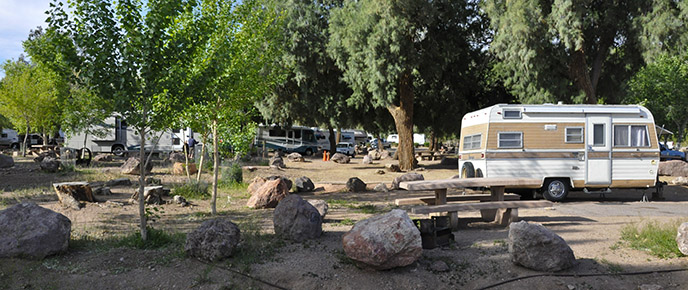 Campgrounds in Ohio are regulated under the authority of Chapter 3729. of the Ohio Revised Code (ORC) and Chapter 3701-26 of the Ohio Administrative Code (OAC).
Laws
Rules
3701-26 Ohio Administrative Code (OAC)